A Simple Favor
14A, Thriller, 117 min

A Simple Favor Trailer
Stephanie (Anna Kendrick) is a blogger in a small town who happens to be a single mother. Her best friend, stylish and sophisticated executive Emily (Blake Lively), goes missing shortly after asking Stephanie for a favor. Emily's husband Sean (Henry Golding) has no idea where she is. Stephanie writes about the disappearance, asking her readers for help, and put fliers up all over town. 
As she looks into what happened, Stephanie begins to realize she really didn't know Emily very well at all. 
Based on the novel of the same name by Darcey Bell.
Assassination Nation
18A, Comedy, 110 min

Assassination Nation Trailer
In the quiet American town of Salem, popular high school student Lily (Odessa Young) spends a lot of time on her phone — texting, posting on social media, instant messaging — just like her three best friends, Em (Abra), Sarah (Suki Waterhouse) and Bex (Hari Nef). Lily has a boyfriend, Mark (Bill Skårsgard), but at the same time is sending sexy selfies to her next door neighbor, a married dad named Nick (Joel McHale).
Their peaceful, albeit shallow lives, take a turn when someone starts hacking into the phones of the people of Salem. The mayor (Cullen Moss) is exposed for his habit of hiring male escorts. High school principal Turrell (Colman Domingo) is found to have nude photos of his six-year-old daughter in the bathtub on his phone and is accused of being a pedophile. Ordinary citizens suddenly find their text messages and photos have also been shared with everyone in town. When the activity is traced to Lily's house, the four best friends are targeted by the citizens of Salem, who turn violent.
BlacKkKlansman
18A, Comedy, 135 min

BlacKkKlansman Trailer
In the early 1970s, Ron Stallworth (John David Washington) becomes the Colorado Springs police department's first black police officer. When he spots an ad asking people to call the Ku Klux Klan for more information, he dials and reaches David Duke, the Grand Wizard of the Ku Klux Klan. He tells Duke he hates Blacks, Jews, Mexicans, Italians, Irish and Chinese. And anyone else who doesn't have pure white Aryan blood running through their veins.
Through his contact with Duke, Ron discovers that the Ku Klux Klan is planning an attack. He gets Flip Zimmerman (Adam Driver), a white officer, to play him in order to meet face to face with Duke and his fellow Klan members.
Flip asks the members of the Klan what they're planning, but his questions raise suspicions and they make him take a "Jew lie detector" test. Nonetheless, the Klan allows no less than three undercover cops to join their den, as Stallworth and his fellow cops hilariously disprove all their delusions of white superiority.
Based on the autobiography
Black Klansman
by Ron Stallworth.
Christopher Robin
G, Family, 104 min

Christopher Robin Trailer
A young Christopher Robin has a going away party in the Hundred Acre Wood to say goodbye to his stuffed animal friends – Winnie the Pooh, Tigger, Piglet, Rabbit, Roo, Kanga, Eeyore and Owl. He promises he will never forget them as he heads off for boarding school, but as an adult, Christopher Robin (Ewan McGregor) is much too busy to think about his friends. In fact, he barely has time for his wife Evelyn (Hayley Atwell) or daughter Madeline (Bronte Carmichael), because he's far too busy at work.
The company he works for is facing severe cutbacks, so Christopher Robin has to work on the weekend instead of going to the cottage with his family as he promised. Meanwhile, when Winnie the Pooh can't find his friends, he appeals to Christopher Robin for help. Although consumed by work, Christopher still has a soft spot in his heart for Pooh and takes the bear back to the Hundred Acre Wood again, where Christopher is not only able to help Pooh, but remembers the value of friendship.
Crazy Rich Asians
PG, Comedy, 120 min
Crazy Rich Asians Trailer
Rachel Chu (Constance Wu), an American-born Chinese economics professor who lives in New York, has been dating her boyfriend Nick Young (Henry Golding) for over a year when he invites her on a trip to his home country of Singapore to attend his friend Colin's wedding and meet his family. On the trip, when they're booked into first class on the plane, Rachel soon finds out Nick comes from a very wealthy family. 
In fact, he's one of the most sought-after unmarried men back home — and probably throughout the rest of Asia. When Rachel meets Nick's mother, Eleanor (Michelle Yeoh), it quickly becomes clear that the woman thinks Rachel isn't good enough for her son and never will be. Even though Nick is crazy about Rachel and is considering marrying her, Eleanor does everything she can to come between them. Knowing that his family is very important to Nick, Rachel feels she either has to stand up to Eleanor — or let Nick go.
Fahrenheit 11/9
128 min

Fahrenheit 11/9 Trailer
Director Michael Moore predicted in July 2016 that Donald Trump would win the Presidency of the United States.
That doesn't mean that having Trump as the President was the outcome he'd hoped for. In fact, it was very much the opposite. Deeply dismayed, Moore questions what lies ahead for the country. He talks to a variety of Americans about Trump and the seemingly hopeless state of affairs.
He is told that if Trump were to be impeached, Trump's supporters would cause riots and violence around the country. It seems that's true, as Moore digs deeper into how and why Trump, a master distractor with his incendiary tweets, staff firings, and outright lies, still remains a hit with some Americans, while at the same time an embarrassment and liability for many.
Life Itself
14A, Drama, 118 min

Life Itself Trailer
As a young New York couple (Oscar Isaac, Olivia Wilde) fall in love and move from college romance to marriage and the birth of their first child, the unexpected twists of their journey create reverberations that echo over continents and through lifetimes.

Set in New York City and Carmona, Spain, Life Itself celebrates the human condition and all of its complications with humor, poignancy and love.
Mission: Impossible - Fallout 3D
PG, Action/Adventure, 147 min

Mission: Impossible - Fallout 3D Trailer
The best intentions often come back to haunt you. MISSION: IMPOSSIBLE - FALLOUT finds Ethan Hunt (Tom Cruise) and his IMF team (Alec Baldwin, Simon Pegg, Ving Rhames) along with some familiar allies (Rebecca Ferguson, Michelle Monaghan) in a race against time after a mission gone wrong. Henry Cavill, Angela Bassett, and Vanessa Kirby also join the dynamic cast with filmmaker Christopher McQuarrie returning to the helm.
National Theatre Live: King Lear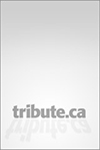 Peppermint
14A, Action/Adventure, 102 min

Peppermint Trailer
Riley North (Jennifer Garner) awakens from a coma following the tragic murder of her husband and young daughter. She learns that the men who committed the devastating drive-by shooting are in custody and are linked to the Garcia cartel. As a result, no witnesses are willing to testify against them.
The suspects' lawyer attempts to bribe Riley with a hefty sum of money so she won't identify his clients as the murderers. She refuses and the case goes to court. However, the system she trusts fails her as her testimony is disregarded and the judge declares the evidence insufficient. The suspects are freed. Devastated and frustrated at the lack of justice, Riley disappears for five years.
During that time, she methodically trains her mind and her body and transforms into a deadly assassin, prepared to take on the Garcia cartel herself. On the anniversary of her family's death, she eludes the forces that prevented justice to be served years before and seeks to avenge the murders with her own personal form of justice.
Smallfoot 3D
G,
An animated adventure for all ages, with original music and an all-star cast, Smallfoot turns the Bigfoot legend upside down when a bright young Yeti finds something he thought didn't exist - a human. News of this Smallfoot throws the simple Yeti community into an uproar over what else might be out there in the big world beyond their snowy village, in an all new story about friendship, courage and the joy of discovery.
The Children Act
PG, Drama, 105 min

The Children Act Trailer
Just as she has a critical decision to make in the legal case of conjoined twins who need to be separated or they will die, High Court judge Fiona Maye (Emma Thompson) finds her marriage to Jack (Stanley Tucci) is in crisis. Because she never has time for him, he's decided to look elsewhere for affection. 
Meanwhile, another critical case is put before her — that of Adam (Fionn Whitehead), who has refused a blood transfusion that could save his life, because he and his parents are Jehovah's Witnesses. 
She goes to see Adam in the hospital to get his side of the story and finds him to be an exceptionally bright, special 17-year-old boy who loves music and poetry. She finally makes a decision in the case, but it's one that brings complications into her orderly and very full life.
Based on the novel of the same name by Booker Prize-winning author Ian McEwan.
The House with a Clock in its Walls
PG, Sci-Fi/Fantasy, 104 min

The House with a Clock in its Walls Trailer
When Lewis Barnavelt (Owen Vaccaro) is orphaned, he goes to live with his mysterious uncle, Jonathan Barnavelt (Jack Black). Lewis finds to his surprise that Jonathan is a warlock. The house where Jonathan lives was once owned by a couple who were dedicated to black magic. Before they passed away, they hid a clock in the walls with the power to bring about the end of the world.
Lewis and Jonathan have to find the clock before it's too late. 
Based on the 1973 childrens' gothic horror novel 
The House with a Clock in its Walls
by John Bellairs.
Showtimes:
Sun - Thu
12:45 1:15 3:45 4:15 6:30 7:00 9:15 9:45
The Meg
14A, Action/Adventure, 113 min

The Meg Trailer
A deep-sea submersible is trapped with its crew at the bottom of the Pacific Ocean after being attacked by a prehistoric 75-foot-long shark known as the Megalodon. Chinese oceanographer (Winston Chao) recruits expert deep sea rescue diver Jonas Taylor (Jason Statham) to save the crew from this threat.
There's just one problem — Taylor once escaped an attack by the same shark years earlier and now has to face his own fears in order to help the crew.
The Nun
14A, Horror, 96 min

The Nun Trailer
When a young nun dies mysteriously in Romania, the Vatican decides to send Father Burke (Demián Bichir) and a novitiate to investigate the death in the abbey.
Together, they risk their lives and their souls as they confront a malevolent force that takes the form of a demonic nun. Soon, the abbey becomes a battleground between the living and the damned.
The Predator
18A, Action/Adventure, 107 min

The Predator Trailer
A sequel to the 1987 sci-fi hit Predator, in which a team on a mission in a Central American jungle find themselves relentlessly hunted by a terrifying extraterrestrial warrior.

In the sequel, a young boy named Rory McKenna (Jacob Tremblay) plays with the wrong "toys" and accidentally summons the deadly Predators to his small town. Rory's father, Quinn McKenna (Boyd Holbrook), puts together a team of ex-soldiers to protect the human race from these threats to mankind. 
White Boy Rick
14A, Drama, 111 min

White Boy Rick Trailer
Richard Wershe, known on the streets as White Boy Rick, lived in Detroit, where he worked as a drug dealer. What his criminal pals didn't know was that at age 14, he had been recruited to be an undercover informant for the Detroit police.
The police provided him with a fake ID that said he was 21 so he could travel to Las Vegas and to Miami to do drug deals in order to bring down drug lords in those cities as well. By 16, he was dating the Mayor Coleman Young's niece, who was five years older and married to Eastside drug kingpin Johnny Curry. Having served for two years as an informant, Rick decided to stop helping police, which would have severe repercussions for the teen.